Frequently asked questions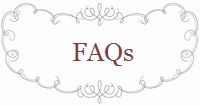 If you have further questions, please send a message from here, or contact us on
TEL: +81-(163)-87-3001/FAX:+81-(163)-87-3002

Q1. Is there any shuttle? How far is the hotel from the Kafuka Ferry Terminal?
The hotel offers a complimentary shuttle bus service for guests to our hotel (one night advance booking required). It is around 25-30 minutes by bus without traffic jam. Please send a message of the time and the number of guests to take a shuttle. We also offer a shuttle to go back to Kafuka Ferry Terminal.

Q2. What are the rates for children(5-12 years old)?
It is 80% of charge of an adult rate. Children from 3-4 years old are 30% of the rate of an adult.

Q3. Does your hotel provide parking?
Yes, there is no need to book for the car parking. It is free of charge for guests to use. Please tell the front desk when you arrive.

Q4. Can baggage be stored at the hotel whilst I travel to another location in Rebun island?
Hotel guests can use the storage facility at the front desk with free of charge while they stay at our hotel.

Q5. How much is the service fee?
It is 10% of your accommodation fee. However, it is already included in the rate list.

Q6. Is there internet connection in the room?
Yes, free wireless internet connection is available in your room and the common areas of the hotel. Please contact our staff to provide you a login password.

Q7. What time is your Check-in and Check-out time?
Check-in begins at 3pm. Check-out is 10am.

Q8. Is there a non-smoking room?
Yes, most of our rooms are non-smoking. Smoking room is available upon request. There is also a smoking space in the conversation room.

Q9. Does your hotel offer Currency Exchange?
Unfortunately, we do not offer current exchange. Please exchange at the airport or other places before you get to Rebun island. Otherwise we accept the credit card such as: VISA, JCB, MASTER, American Express, Diners, UFJ, DC, NicoS, JTB, Discover, and Union Credit card.



Other
Cancellation policy
-Reservations cancelled 10 to 3 days prior to arrival date incur a penalty of 20% of the full stay including tax.
- Reservations cancelled 2 days prior to arrival date incur a penalty of 70% of the full stay including tax.
- Reservations cancelled 1 day prior to arrival date or no-show incur the full stay including tax.

Privacy policy and disclaimer


Please check this page